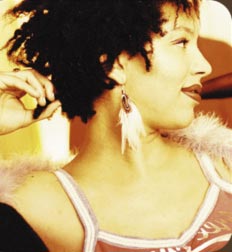 • News

Welcome, visitors! We are very happy to present our new web pages; soulounge-records.com has undergone some major changes. As of today, you have the opportunity to listen to our complete catalogue and pick songs you'd like to use/compile very easily.

Several dozens of tracks are online already, and there's a lot more to come.

You will need a user name and password to enter the listening area; if you do not already have these, get in touch with us!

Right now, we've added five brand new songs featuring vocalists like Astrid North, Gabriel Gordon, and Grace.
LOG IN, listen and enjoy.

• Soulounge Records

Soulounge Records specializes in soulful, handmade music with great voices. Our repertoire consists of tastefully picked & carefully produced songs; it is constantly expanding.

For the single track business in particular, Soulounge Records offers quality music, quickly accessible and hassle-free.

Listen to all songs now by clicking on LOGIN. If you are considering to use any of the songs, please don't hesitate to contact us!